Are you ready to jump thru the looking glass and see how these amazing antique
blue farmhouse bi-fold doors were created ?
First things first I'm sure you want to learn about the barn
door look that
is on the
face of the doors. I did not build
these ones but
will
explain how it is done. The doors
themselves start as FLAT
REGULAR HOLLOW CORE
CLOSET DOORS we all know.
The wood is half inch thick
pine that is 4 inches wide. It is
attached with glue and
STEP 1
Both outside edges of each door has a full strip of wood
from top to bottom that is mounted flush with the door edge.
STEP 2
Then the bottom and top edges are fitted with 4 short sections.
STEP 3
Line up a full length strip of wood horizontally from one top
corner to the opposite bottom corner, mark and cut before attaching.
STEP 4
Mark out the cuts for the last horizontal pieces to complete the "X".
**************************************
Next time I will explain the painting involved to go from
smooth boring and flat to old
world antique texture that you
just want to run your hand over and touch every chance you get.
You can always follow along on
***
****************************************
Firstfinds Hardware Store
also has hundreds of v
intage hardware
pieces available for your next project.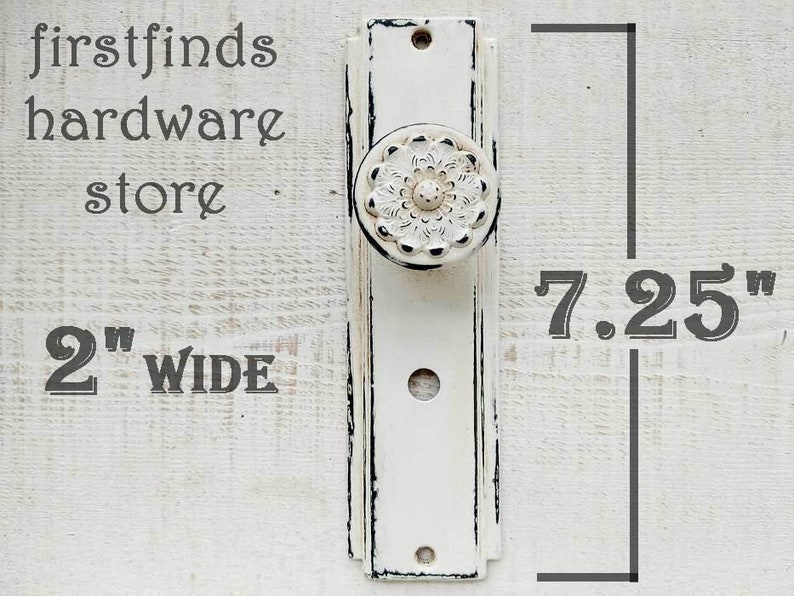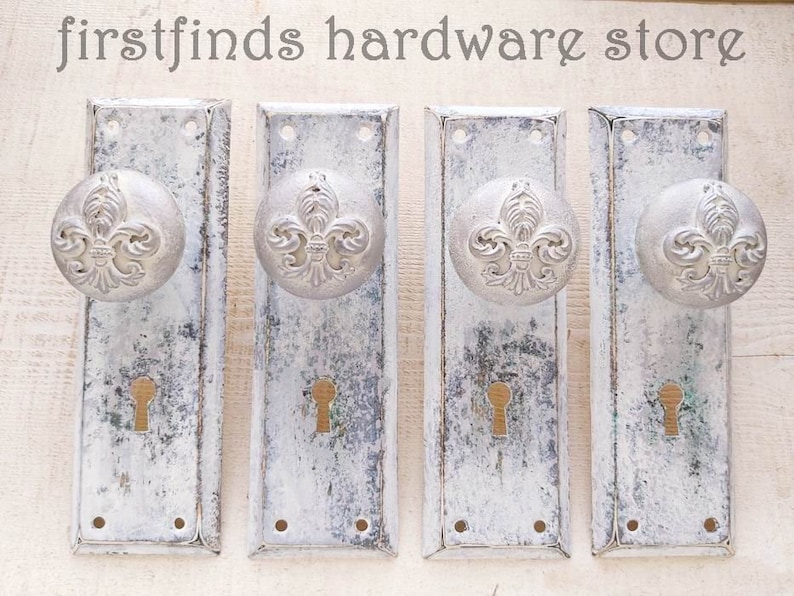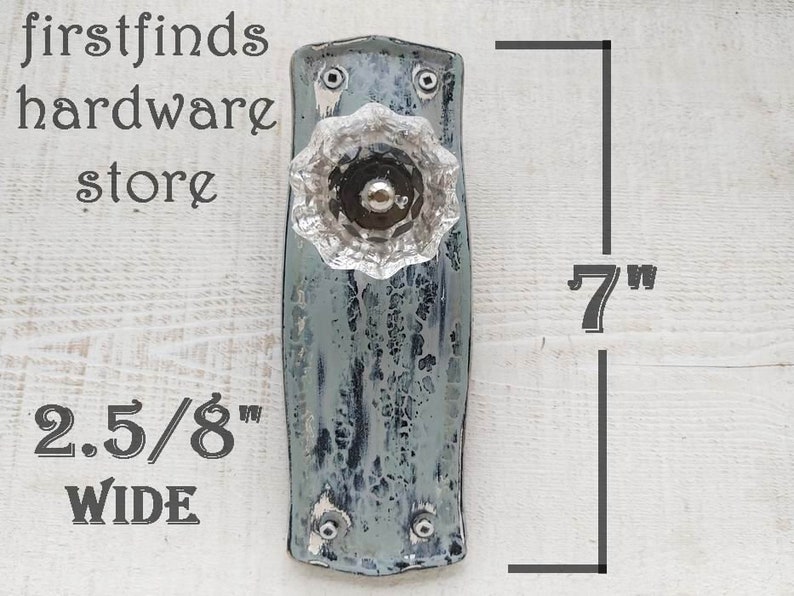 *******************************************