Our little dressing room has grown and matured so much in a few short years.
This room serves all our clothing needs including laundry folding, ironing, and every day dressing.
A look at the room when we first moved in.
And after much schooling she has graduated,
making both of us very proud.
This is the area that we needed the most, a place
to put clean laundry and fold it.
I saw this frame available at the auction I knew I wanted it and knew it would be painted.
The Whitehall Laundry sign is an actual a fabric laundry "BAG".
I purchased the bag from a lady that deals in estates and furniture.
One of the many signs hanging on the walls is also covering the fuse box.
The curtain tie backs & scrolled metal shelf brackets are second hand buys.
The shelf is cut from 2 pine bed rails and is extra deep.
This thick vanity surface was stolen from a large midcentury desk I tore down for parts. We found
this drawers and pull out on the side of the road. I customized and installed them under the surface.
This solid brass urn had a wonderful patina in dark reds and browns when I first got it.
It was handmade in India, sorry India,
I had to paint it.
The stacked dresser are perfect in this corner.
Details about their transformation can be found
here
.
I painted these baskets white using my sprayer.
New baskets whether white or brown are priced very close so think before you buy.
Because s
pray painting old brown
baskets takes a lot of paint and time which will translate
into a good deal of money but it is an option to recycle them.
One problem I still have with the room is an ironing board.
I wanted to get one in a cabinet that hangs on the wall then hinge this full length mirror to it.
Mom and Dad had one in their house and it was great,
but the cost of these wonderful things is high
so I will make due for now until I can find one or figure out how to build one.
You can always follow along on
***
****************************************
Firstfinds Hardware Store
also has hundreds of v
intage hardware
pieces available for your next project.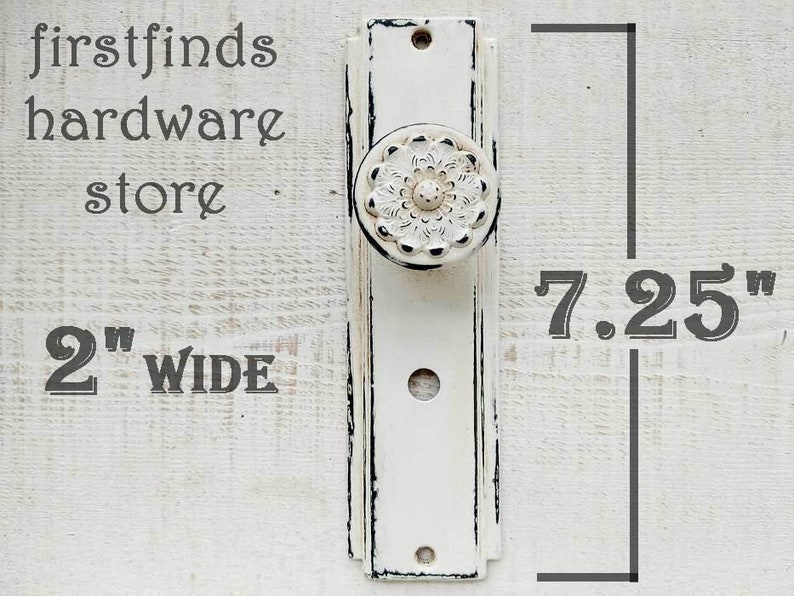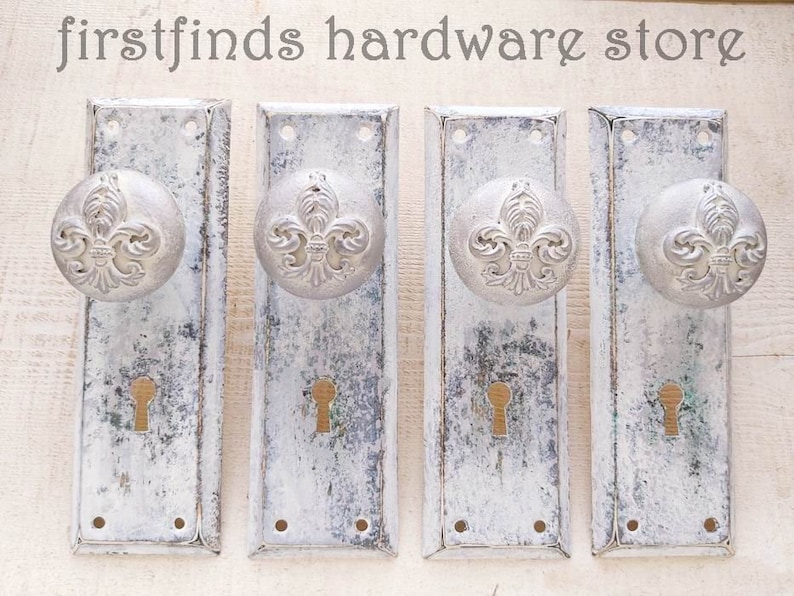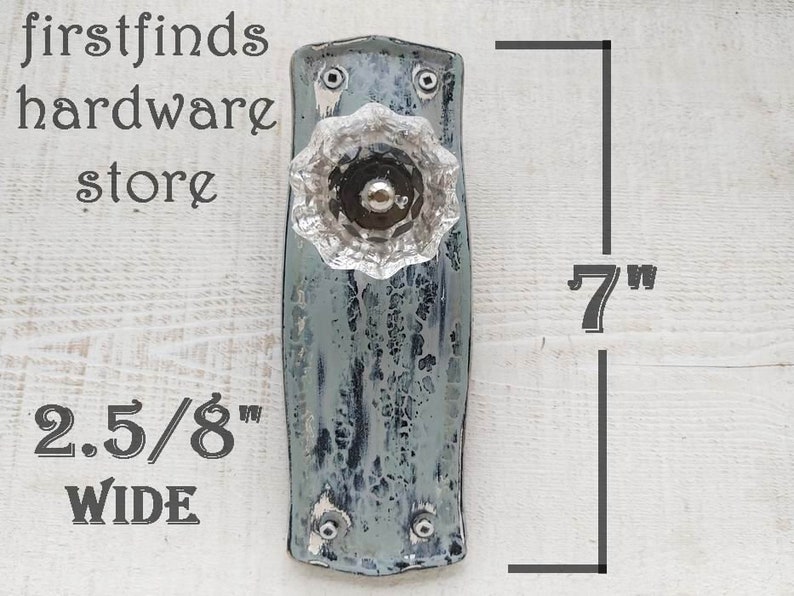 *******************************************