I am not a real fan of art decor
style furniture.
But I do have
to admit it is all made with
nice
solid wood which is great
to work with. When
I started
working on this vanity/desk
project
I never dreamt it
would turn out as good as
it did. Let me know your
thoughts.
Labour day came and the sunshine came along with it.
In the nice weather I worked on this cute little art deco desk.
I sprayed it with a 50% - 50% ASCP mix of Old White & Pure White,
and lightly edge distressed it before hand waxing.
The knob on the middle drawer is new, it's a fun acrylic bead
and rhinestone knob, but
I don't think you can tell from the
photos that it is quite large and really pretty.
I filled
the
original holes on the six side drawers so I could pick whatever
size handles I wanted.
The desk was all finished but the filler
had to dry over night. I was so anxious to pick
the handles I
pulled a whole basket from my stash and spread it out on the
bed.
Of course when George comes to bed there has to be
something said,
"what is going on here" and he emphasizes it
like Scott from The Canadian Pickers.
Before you know it he
is helping me chose handles for the desk.
The handles we chose were salvaged
earlier this year
from the
dresser vrs. vehicle grudge match. See photo below ...
For those interested in that story:
************************************************************
I took notes while installing the new handles to share.
That article can be read here:
click--->
https://bit.ly/2GHgYRi
<---click font="">---click>
********************************************
Have you stopped into
firstfinds
hardware store
lately?
Here are just some of the items available for your projects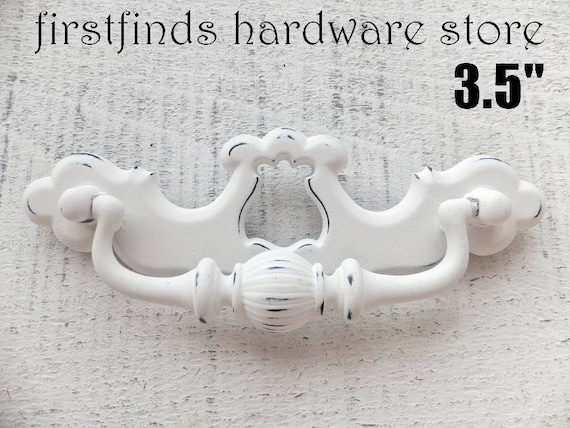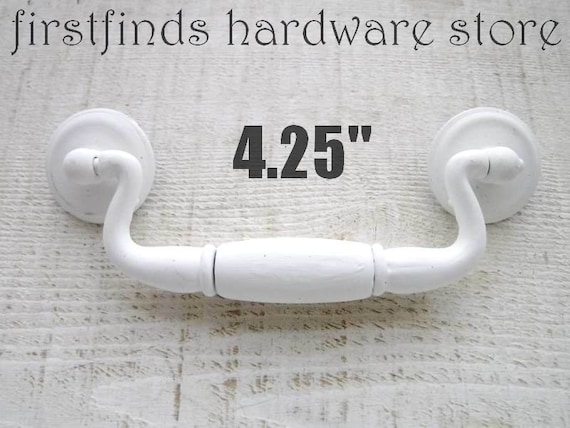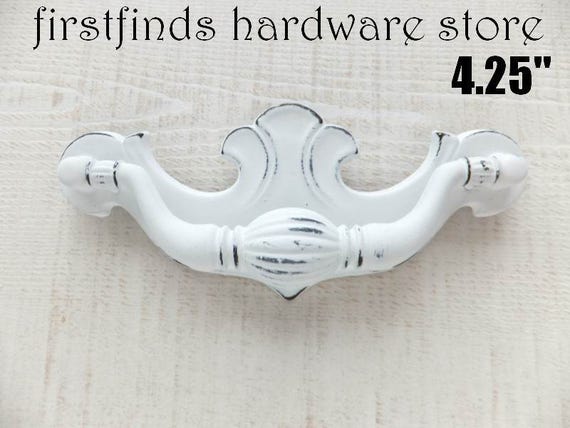 click on each photo for more information